Products

Insurances for your …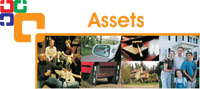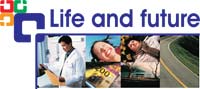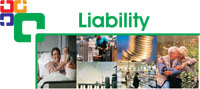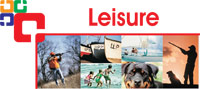 The insurance that will allow you to better enjoy the company of your pets with full security and peace of mind.
A policy that guarantees:
Your liability for damages and injury, material or physical, that may cause your pet to a third-party.
The life or your pet in case of accident.
"...because we can't prevent it from happening, but still can reduce its consequences. "
.
Civil Liability for damage to a third-party

Obligatory for dogs with the following characteristics:

Heavy muscles, strong, agile, vigorous, resistant
Marked character and high value.
Thick neck, muscled and short, short-coated.
Thoracic perimeter = between 60 & 80 cm, height between 50 & 70 cm, weight above 20 kg.
Voluminous head, cuboids, tough, with big and large skull, muscled and prominent cheeks, big and strong mandibles, tough mouth, long and deep.
Stout chest, large and big, deep, arched ribs, short and muscled back.
Parallel forelimbs, straight and strong, highly muscled rear limbs, with relatively long legs, forming a moderate angle.
The following breeds and crosses:



| | | | |
| --- | --- | --- | --- |
| Pit Bull Terrier | Staffordshire Bull Terrier | American | Rottweiler |
| Argentine Dogo | Fila Brasilero | Tosa Inu | Akita Inu |





Recommendable for any type of pets you're living with:

Not dangerous dogs
Cats
Birds
Reptiles
Horses
…
Costs to cover the life and needs of your pet:

Veterinary costs in case of accidents of your pets
Costs in case of theft or loss of the pet
Costs for the necessary slaughter
Costs for the stay in boarding kennels for dogs and cats
Legal protection costs you may need for owning pets
Costs for pets assistance at home
Costs for the participation in exhibition shows and fairs
Civil Liability insurance (see table below)
Insurance to cover assistance costs of the pets: Please ask for a quotation by filling in the enclosed form
Depending on the characteristics of our pets, we, as policyholder, are entitled to choose the amount we want to insure. Please see the following 4 options of contract.
Example of quotation of Civil Liability Insurance

Amount insured

Yearly premium

Option A

120.250 €

75 €

Option B

150.300 €

80 €

Option C

180.350 €

85 €

Option D

300.550 €

100 €